Interesting Facts about Vacuum Cleaner
Here are some interesting facts about vacuum cleaners and their history:
Some of the earliest home vacuum cleaners needed two people to operate them - one to vacuum and the other to push or pull the heavy machinery.
Vacuum Cleaner Manufactures Association says that 98% of households in America have a vacuum cleaner.
One of the advices for how to clean carpets, before vacuum cleaners, was to sprinkle a carpet with tealeaves. Idea was that this attracted dust and dirt to the surface and made it ready to be swept. It didn't work.
America's first female corporate CEO was Anna Bissell who took over the job after he husband Melville Bissell died. She was a CEO of BISSELL Company which manufactured carpet sweepers - predecessors of vacuum cleaners.
Brushes on attachment of a vacuum cleaner do the most of the cleaning.
Some modern vacuum cleaners can vacuum water and liquids. Earlier cleaners couldn't do that (or they could but for a very short time and then they would explode.)
There are vacuum cleaners that are equipped with sensors that tell when a surface has been sufficiently cleaned.
Rambo Amadeus, a Belgrade-based Montenegrin singer-songwriter, has a practice to sometimes make performances which include playing on household appliances among which are predominant vacuum cleaners.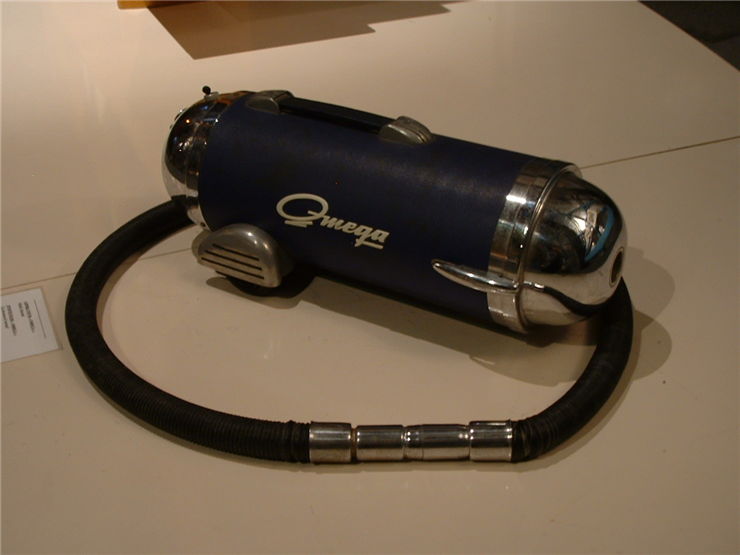 The first museum of vacuum cleaners was opened in St. James, Missouri.
The first iron lung was made in 1927 and consisted of one electric motor and two vacuum cleaners.
The first vacuum cleaner was powered manually and it used bellows to create vacuum. It was invented in the 1860s by Daniel Hess of West Union, Iowa.
John S. Thurman invented the first cleaner powered by a machine. It was so big that it had to be moved on horse-drawn wagon and it didn't suck the dust but blew it into a receptacle.
When Hubert Cecil Booth from England saw Thurman's machine he immediately thought of a better principle on which a cleaner could work - vacuum. He tested the idea in a restaurant where he laid a handkerchief on a seat of a chair. He the pressed his mouth to the handkerchief and sucked the air. He saw that plenty of dust has gathered on the handkerchief, which acted as a filter, and knew that he has a right idea.
Booth vacuum cleaner was so big that it could not enter the buildings that it cleaned. Its pipes that sucked the air where protruded through the windows of the building and inside operated by uniformed operators. It time, Booth concentrated on central vacuum systems which integrated with the building and where pipes are in walls and conducted to the each room of the building.
Vacuum cleaners are commonly called "Hoovers" in the United States by William Henry Hoover who bought rights to manufacture and sell invention of James Murray Spangler - the first portable vacuum cleaner powered by motor.
The first vacuum cleaner to stand on metal sleds (something which will later become standard for some types of vacuums) was made by the Swedish company Electrolux in 1921 and was called Lux V.
Woman from Kent bought an Electrolux's vacuum cleaner in 1930's and used it until 2008 when it blew up in the middle of the work. Electrolux gave her a new model.
Although robotic vacuum cleaners work well and keep house cleaner, they still cannot completely replace cleaning with standard vacuum cleaners.
Hoover was so successful in selling his vacuum cleaner because he offered ten days free trial for interested customers.